There's no denying that adding an Airbnb to your investment portfolio can be hugely advantageous.  
Canadian Airbnb hosts are profiting big time from their investments, earning roughly $7.1 billion (CAD) since 2010. For new entrepreneurs and hosts that want a piece of this revenue, it is crucial to consider what makes a great location for an Airbnb property.
In this article, we will discuss what to look for in an Airbnb property investment. Plus, we will dive into 8 of the best cities and towns in Canada to buy an Airbnb. 
What Makes an Area Good for Airbnb Investment?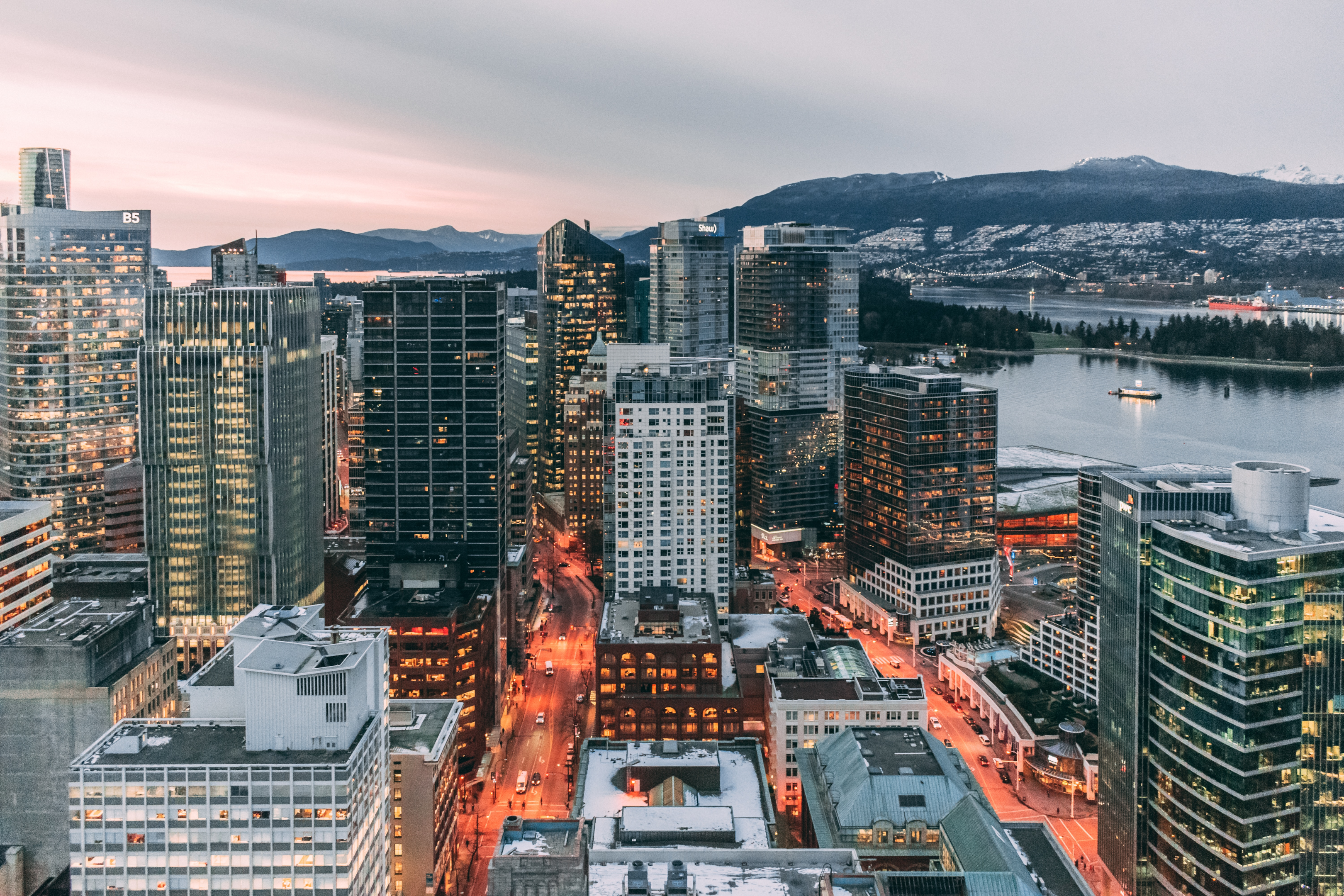 As you hunt for the best cities to own an Airbnb property, it is crucial to consider what factors make a property a great investment. 
These factors include: 
Airbnb Competitors
Before making any decisions, always do your research into the current Airbnb market and other local hosts in the geographic area of your vacation rental. 
Most well-known towns and cities are likely to have an active Airbnb market, so don't be immediately discouraged if you find a lot of listings. Instead, consider what holes in the market there may be – such as affordably-priced rentals or a unique Airbnb. 
Some areas will have endless vacation rentals, while some may have almost no competition. However, even in highly competitive areas, you can find properties that can stand out. Look and see how many properties are actively rented – does the market seem oversaturated? Websites such as Airdna, list rental statistics for rental locations that include average price, average revenue, average monthly revenue, occupancy rate, the number of active rentals, and more.
Popular Attractions Nearby
It is important to consider the number of visitors and tourists a town or city receives each year – and a major indicator of how much traffic to expect at your vacation rental is by assessing the nearby popular attractions.
In Canada, for instance, many small towns are very close to major skiing destinations and ski resorts. This gives them a fantastic attraction for tourists who are looking for comfortable, small-town experiences to couple with their skiing adventures. The best Airbnb rentals are in locations with a wide range of activities and attractions.
By looking at the popular nearby attractions in different Airbnb markets, you can gain these types of insights about your potential future visitors. 
Airbnb Seasonality 
When looking at properties to invest in to start your Airbnb business, consider the seasonality of the vacation rental property. Ask yourself:
Is this a property I could rent out year-round?

What attractions or other factors affect the seasonality of this rental? 

If I plan to rent this property only during certain seasons, is there enough local tourism revenue to ensure this investment is profitable?
Considering the seasonality of your Airbnb is especially important in places like Canada, where the seasons can be drastically different in terms of weather and accessibility throughout the year. 
Airbnb Laws and Regulations
As an Airbnb host, when you are looking at vacation rental property investments in different regions and cities, it is important to note that there will be varying legal regulations and requirements to adhere to.
The most important legal requirements to look for in a given town or city include:
Business Licenses: Each city or town will have its own licensing standards, requiring you to get the proper local business license to operate an Airbnb property. 

Zoning By-laws: Many cities and towns have begun taking action to preserve their residential areas, introducing zoning by-laws that dictate where an Airbnb or other rental property can and cannot be located within the town or city limits. 

Operational Requirements: Each city or town will have its own set of short-term rental regulations that include a list of operational requirements. Always research these regulations before committing to purchasing a property. 
Public Transport Accessibility 
Many vacation rental visitors want the ability to easily get around the town or city they are visiting. 
To make the most out of your Airbnb, try to find a property that is located close to public transport stations and stops. This can be a huge selling point for guests, especially if your property is located in a major city where they need to know how to easily get around. 
Considerations for Buying an Airbnb in Canada
If you are thinking about buying an Airbnb property in Canada, it is essential to familiarize yourself with the Canadian laws and regulations for Airbnb and other rentals. 
Thankfully, the Airbnb Help Center offers a comprehensive webpage on Responsible Hosting in Canada, which includes key information, such as: 
National taxes

Regulations and permissions

Local and city-specific regulations (for Calgary, Edmonton, Kingston, Mississauga, Montréal, Nova Scotia, Ontario, Ottawa, Quebec, Regina, Saskatoon, Toronto, and Vancouver)

Insurance and liability coverage
Pay special attention to the differences in local regulation, as different cities can vary significantly in the strictness of their short-term rental property rules. 
The 8 Most Profitable Airbnb Cities – Canada
So, you are ready to take the leap and purchase an Airbnb property – but which Canadian cities are best for starting your Airbnb venture?
Here are 7 of the best places in Canada to purchase an Airbnb:
Airbnb in Canmore
Tucked away in the Rocky Mountains of Alberta is the town of Canmore. This lovely location is a utopia for outdoors lovers, situated just 20 minutes east of the famously renowned Banff National Park. 
Banff National Park attracts more than 2.5 million visitors per year, bringing a whole lot of tourism traffic through and near Canmore – a town with a population of just under 14,000. This scenic destination is especially great for Airbnb owners with more rural or outdoorsy properties. 
The biggest considerations for Airbnb owners in Canmore are the zoning laws and requirements. Tourist accommodations are not permitted in the majority of residential zones in Canmore, so Airbnb properties must be located within commercial and mixed-use districts, according to the Town of Canmore.
Airbnb in Whistler 
Whistler is a scenic mountain and skiing destination situated north of Vancouver in British Columbia. 
With consumers spending more than $1.5 billion in Whistler per year – as well as an average of 2.7 million unique visitors coming to Whistler each year – Whistler is a hot spot for adventure-seeking tourists. Tourists from all over flock for major events like the Fire and Ice ski and snowboard festival in the Winter and the mountain biking festival Crank Works in the Summer. Whistler has a huge demand throughout the year for short-term rentals making it one of the top Airbnb markets.
From a business standpoint, to rent out an Airbnb property in Whistler, you must comply with the Tourist Accommodation Regulation Bylaw set forth by the Resort Municipality of Whistler. This regulation requires rental property owners to either:
Additionally, Whistler has strict zoning regulations that prohibit property owners from marketing tourist accommodations in residential zoning areas. 
Airbnb in Tofino
Located on Vancouver Island, Tofino is a beautiful small town best known for its idyllic natural scenery, including sprawling forests and lakes. 
For a small island town, Tofino certainly knows how to attract a profitable tourist base. The tourism industry in Tofino is reported to bring in $240 million annually and roughly 600,000 visitors throughout the year. 
As a small town, local lawmakers are focused on keeping Airbnb rentals in check by requiring all Airbnb owners actively renting their properties to obtain a valid business license. Your property must also be correctly zoned.
Airbnb in Montréal 
Montréal is one of the largest urban areas in Quebec City and an incredibly popular travel destination for both Canadian and international visitors alike. The breathtaking views and architecture, French influence, and unique city life and downtown core, make this Canadian City a bucket list destination for many – even in the Winter months.
In 2019, Montréal attracted more than 11.1 million tourists and a total of more than 29 million visitors as a hub for both business and leisure. With an abundance of attractions – including more than 40 international museums and more than 4,900 acres of public parks – Montréal is a tourist's delight. 
Montréal is one of the local areas where Airbnb offers an official webpage, including all the necessary legal requirements for operating an Airbnb in the city. These legal requirements include:
Registration & a classification certificate

Business licensing

Adherence to zoning laws

Quebec sales tax
Airbnb in Ottawa 
Seated on the southern bank of the Ottawa River, Ottawa is the capital city of the great nation of Canada. As a mecca for Canadian culture and history, Ottawa is a must-see on the bucket lists of visitors from all around the globe. 
With more than 11 million tourists visiting Ottawa each year – and bringing with them more than $2.2 billion in tourist revenue – the city is the perfect destination for aspiring Airbnb entrepreneurs. 
For Airbnb owners in Ottawa, the main regulation to follow is the Short-Term Rental By-law that requires property owners to have a permit. There is a separate permit that must be obtained as well if the property qualifies as a "cottage rental." 
Learn more on the City of Ottawa's website. 
Airbnb in Victoria BC 
Victoria is on the Western Coast of Canada and is the capital city of British Columbia. It is home to stunning architecture and unforgettable sightseeing destinations. Beautifully surrounded by the coastal mountain range and Ocean, tourists can take part in boating, swimming, whale watching, and more. With more than 2,100 hours of sunshine each year, Victoria is an excellent location for visitors to enjoy the natural beauty of the city year-round. 
In terms of tourism, there are nearly 4 million visitors in the Greater Victoria area each and every year, bringing in roughly $23.4 billion in revenue in 2019-2020 alone. 
To rent out an Airbnb property in Victoria, you must possess a Short-Term Rental Business License, as well as comply with the city's short-term rental operating requirements. 
Historic British Columbia provincial parliament building with spring tulips, Victoria, BC, Canada
Airbnb in Kimberley BC
A picturesque mountain town filled with outdoor adventures, the small city of Kimberly is an excellent travel destination in British Columbia. 
Kimberly's tourist industry is largely focused around its unique pedestrian center – a car-free plaza known as the Platzl. Largely thanks to the popularity and commerce of the Platzl, Kimberly drew in $38.2 million in tourism revenue in 2021 alone, making it a great location to own an Airbnb business. 
To own and operate a short-term Airbnb rental in Kimberly, property owners must hold a valid license and adhere to Kimberly's operational requirements. Learn more about operating an Airbnb in Kimberly with the City of Kimberly's Short-Term Rental Guidebook. 
Airbnb in Niagara Falls
Niagara Falls is located in Ontario, near the southern tip of the province. It is situated on the Niagara River, which is a Canada-US Border crossing. It is also in close proximity to Toronto, Lake Ontario, and Lake Erie. With tourists constantly coming and going, it is the ideal location for a short-term rental business.
Niagara Falls is renowned for its natural beauty. The area attracts tourists each year who come to witness the awe-inspiring spectacle of the falls, enjoy various attractions, and explore the surrounding region. Niagara Falls has a staggering 12 Million tourists visiting each year. Furthermore, tourism spending in the region reaches around $2 billion every year.
Due to the amount of tourism in Niagara Falls and its proximity to Toronto and the USA, the city is a great place to invest in an Airbnb property.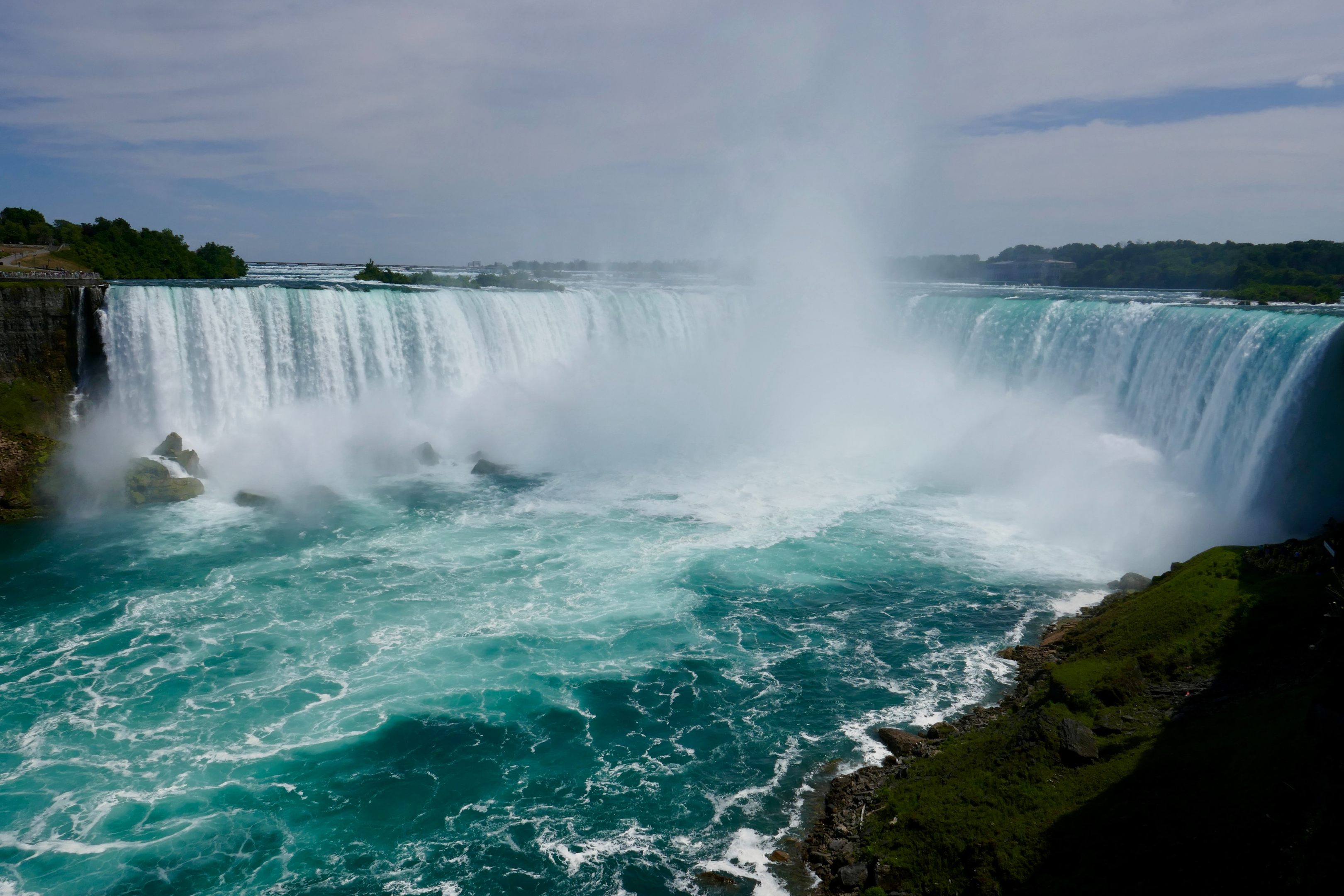 Final Thoughts
Canada is a beautiful country with countless scenic destinations that are perfect for Airbnb investments. 
To make the most of your Canadian Airbnb, make sure you comply with all local legal regulations and have a good understanding of the tourism industry in your chosen town or city.