Anytime an Airbnb user books a place to stay on the platform, they must agree to whatever house rules are set by the Airbnb owner. When you manage a vacation rental property, it is crucial to protect your property by properly listing your house rules.
In this Airbnb House Rules Template, we will cover 15 different topics that are essential to include in your Airbnb house rules. This includes everything from pet and smoking policies to utility usage and noise curfews.
Keep reading to learn all about what Airbnb house rules are, what rules are a necessity to include in your listing and how to write house rules add them to your listing.
What are Airbnb House Rules?
Airbnb house rules are customizable rules that Airbnb hosts can include on their property listings.
Along with Airbnb's Terms of Service and general rules, any rules listed by an Airbnb owner are considered to be legally binding. As a result, guests who do not follow an owner's house rules are liable for any damage caused by rule breaks.
Owners are also permitted to cancel reservations or end stays early based on provable violations to the rules the guest has agreed to.
Including a thorough set of rules is essential, as they protect you legally and help you to file claims should a guest violate your house rules.
How Do You Add House Rules to Your Airbnb Listing?
Adding house rules to your Airbnb business is simple and ensures you are protected by set expectations you define for your guests.
To add house rules to your Airbnb, listing page, follow these steps:
Select the Listings option and select which listing you want to set rules for.
Go to Policies and Rules. In this menu, you will find the House Rules option.
Fill in your respective house rules and save your changes.
You can change or update these rules at any time. However, if a guest has already booked your listing, they will only be expected to observe the rules listed at the time of their reservation – so make sure your rules are in place before accepting booking requests!
Topics to Include in Your Airbnb Rules
Knowing what to include in your Airbnb rules is critically important. You do not want to overlook anything, as these rules will ensure a guest treats your property according to your standards.
Keep in mind that your house rules will also determine what circumstances or situations you can file a claim for against guests. Having a thorough set of house rules helps you make sure guests stay in line and that your property is protected in any bad incidents.
Below are 15 essential rules and topics to cover in your Airbnb listings, including important considerations for each:
Parties and Events
In response to the outbreak of Covid-19, Airbnb announced a global ban on all parties and events at Airbnb listings. The specific wording of the policy prohibits:
Gatherings of more than 16 people
All disruptive parties and events
As such, it is crucial to make sure your guests understand that parties and events are off limits – at your listing or any other.
Because this is an official policy from Airbnb, violations can lead to guest suspension or removal from the Airbnb platform. Learn how to deal with parties and prevent parties from occurring at your vacation rental property.
Smoking
Setting clear guidelines and smoking rules is important. When booking a listing on Airbnb, smoking inside is not permitted unless specifically stated otherwise by the host. This includes tobacco, e-cigarettes, cannabis products, and obviously any illegal substances.
If you are comfortable with guests smoking in or on your property, it is important to specifically state where smoking is acceptable.
Most hosts who allow smoking at their listing only allow the activity in very specific outdoor spaces, such as a patio or area in the yard. If you do allow guests to smoke you should mention the need to clean up cigarette butts and any other debris. You should always be as clear as possible when describing your smoking policy so there is no confusion regarding where smoking is acceptable. It is also important to consider that the smell of cigarette smoke could affect future guest's stay.
Noise Curfews
As part of Airbnb's Guest Reliability Standards, all guests are expected to respect quiet hours designated by Airbnb hosts.
In your house rules, you can list your quiet time hours as a noise curfew. This is incredibly helpful for Airbnb listings with nearby neighbors – especially if the listing is in a community or building with strict noise restrictions where excessive noise could cause major disruptions for residents.
It can also be useful to list the specific types of noise you want guests to avoid, such as loud music, shouting, or slamming doors.
Unregistered Guests
When a guest books your listing on Airbnb, they are given the option to list each guest attending and the total number of guests.
As the host, you are responsible for setting the allowed number of guests and deciding if you will only allow registered guests. Upon the guest's arrival, if you discover they have more guests than you allow for, you have the right to turn them away or cancel their reservation.
Guests are given the opportunity to register any extra guests that have an Airbnb account by name when booking a listing. Along with setting your guest limit restrictions, you can also require all guests to be registered so that you know the exact number of people to expect – and have proof to point towards should an unregistered guest show up.
Keep in mind that in order to report a guest to Airbnb for guest violations, your listing will need to have a maximum occupancy limit clearly stated.
Pets
It is up to the discretion of Airbnb hosts to determine whether they have a pets-allowed policy or not.
In your house rules, you can designate whether your listing allows pets or not. If you are willing to allow only certain pets, you can state in your description that pets are allowed upon your approval. However, if your pet policy is not clearly stated in your house rules, you may not have the protection of Airbnb's Guest Reliability Standards.
Additionally, Airbnb has specific requirements regarding service animals in their Accessibility Policy. According to this policy, guests who require "reasonable accommodations" should not be denied service or discriminated against.
This policy also outlines what hosts are not allowed to do when a service animal is involved. These rules include:
Refusing reservations
Charging pet or additional fees
Apply different treatment from usual
Using discriminatory language
Holding guests with service animals to different rules
Of course, these rules for hosts only apply in instances when a guest's service animal also meets Airbnb's Accessibility Policy. Certain hosts may qualify for exceptions if an animal poses a threat to health or safety.
Suitable for Toddlers and Children Under 12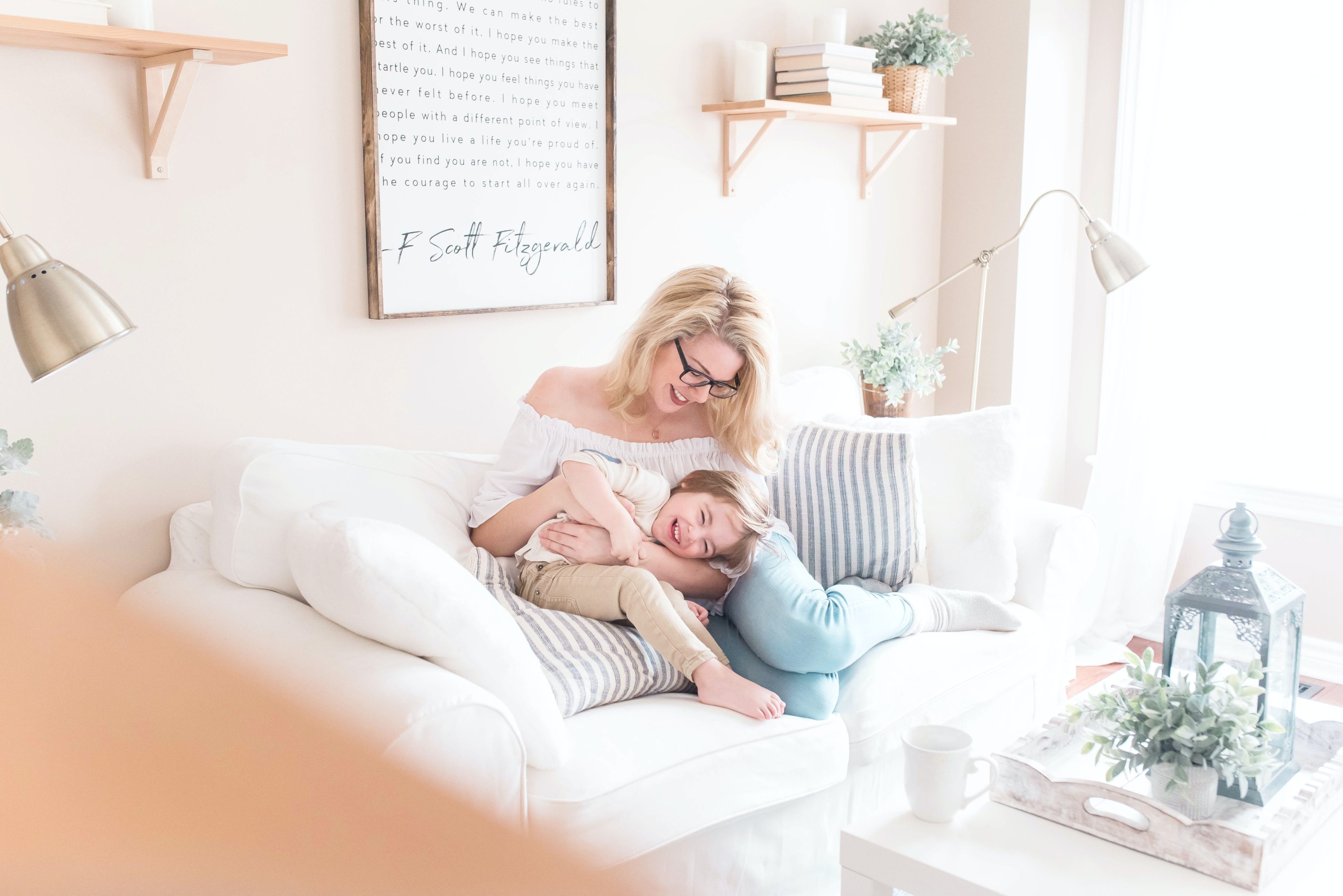 While many Airbnb hosts try to make their properties accommodating for families, not every listing will be suitable for young children. If your Airbnb is not suitable for kids, you can state this in your house rules.
Other hosts have reported listing this within their house rules yet still receiving reservations that include children – to avoid this, you will need to turn off the instant booking and approve each reservation manually to ensure the guests you allow meet your house rule expectations.
Likewise, you can also use this rule to indicate that your property is child-friendly. If you have any additional rules for having children in your Airbnb, make sure to list those in your description.
Parking
Airbnb's Guest Reliability Standards require all guests to be aware of designated parking locations and hours. As the host, it is your responsibility to clearly state where and when a guest is allowed to park.
In addition to specifying where a guest can park, a host can also determine how many cars are allowed at the property. This is especially important for hosts with limited or shared parking, as this gives you the right to have an unauthorized vehicle removed should it be a problem.
If your Airbnb parking requires a parking pass or permit, you must make sure to state this in your parking rules and clearly list where this pass will be available upon the guest's arrival. Additionally, make sure to state how this pass should be displayed on your guest's car.
Airbnb Check-Out Time
Between reservations, you need ample time to clean and prepare your Airbnb for the next guest.
Setting your check-out time in your Airbnb house rules ensures a previous guest exits the property in a timely manner. Along with a check-out time, you can also set a check-in time that determines when the next guest is permitted to arrive at your property.
Along with setting your check-out time, it is also important to list your check-out expectations in your Airbnb description. This can include tasks such as:
Washing and putting away dishes
Placing dirty laundry in the laundry room
Removing trash and recycling
Locking doors and gates
Leaving keys or parking passes in designated areas
Garbage and Recycling
Airbnb hosts are responsible for instructing guests on how to properly dispose of garbage and recycling.
The Guest Reliability Standards state that guests cannot leave a listing in a "state that requires excessive or deep cleaning." Outside of this policy requirement, it is up to the host to decide how a guest should deal with trash left behind from their stay.
When listing your garbage and recycling policy in your house rules, make sure to:
State where a guest can place full garbage bags
State where recycling bins are
State what your checkout expectations are for garbage and recycling
Utilities
When you serve as an Airbnb host, you are expected to include reasonable utility usage within your vacation rental pricing and fees. Generally, a host cannot charge a guest extra for excessive utility usage without going through a long process of reporting the guest and opening a case with Airbnb.
To avoid high utility bills, it is important to set clear utility expectations in your house rules. This can include:
Turning the lights off when exiting a room
Keeping an AC or heating unit set between designated temperatures
Limiting dishwasher or washer and dryer use
Due to hosts being responsible for incorporating utility fees into their pricing, it is crucial to pay attention to the average utility use of your guests and adjust your prices accordingly.
Lost Keys
Lost Airbnb keys can be disastrous, especially if you do not have duplicates or replacements.
In your Airbnb house rules, you can list a Lost Key Disclaimer. This disclaimer allows you to instruct your guests on what to do should a key get lost, as well as any additional fees they may need to pay to make up for the lost key.
Having a Lost Key Disclaimer is incredibly important, as it allows Airbnb to take action should you file a claim against a guest. If an Airbnb property does not have a clear and explicit Lost Key Disclaimer, then the cost of replacing the key will fall onto the host in most scenarios.
Security
When it comes to security systems or staff, this all needs to be clearly stated and explained within your house rules to help keep guests safe. This can include:
Passcodes for security systems/locked gates/etc.
When to arm a security system
Any security devices on the premises
Airbnb has very strict rules for hosts regarding security devices, such as cameras. All devices must be disclosed and only monitor public and common spaces (such as a front door or driveway). Airbnb does not allow hosts to:
Conceal undisclosed devices in common spaces
Place devices in private spaces (bedrooms, bathrooms, sleeping areas)
Use recording devices that monitor an entire home
Basically, cameras are not permitted inside or anywhere that could film in your Airbnb rental.
Eating Areas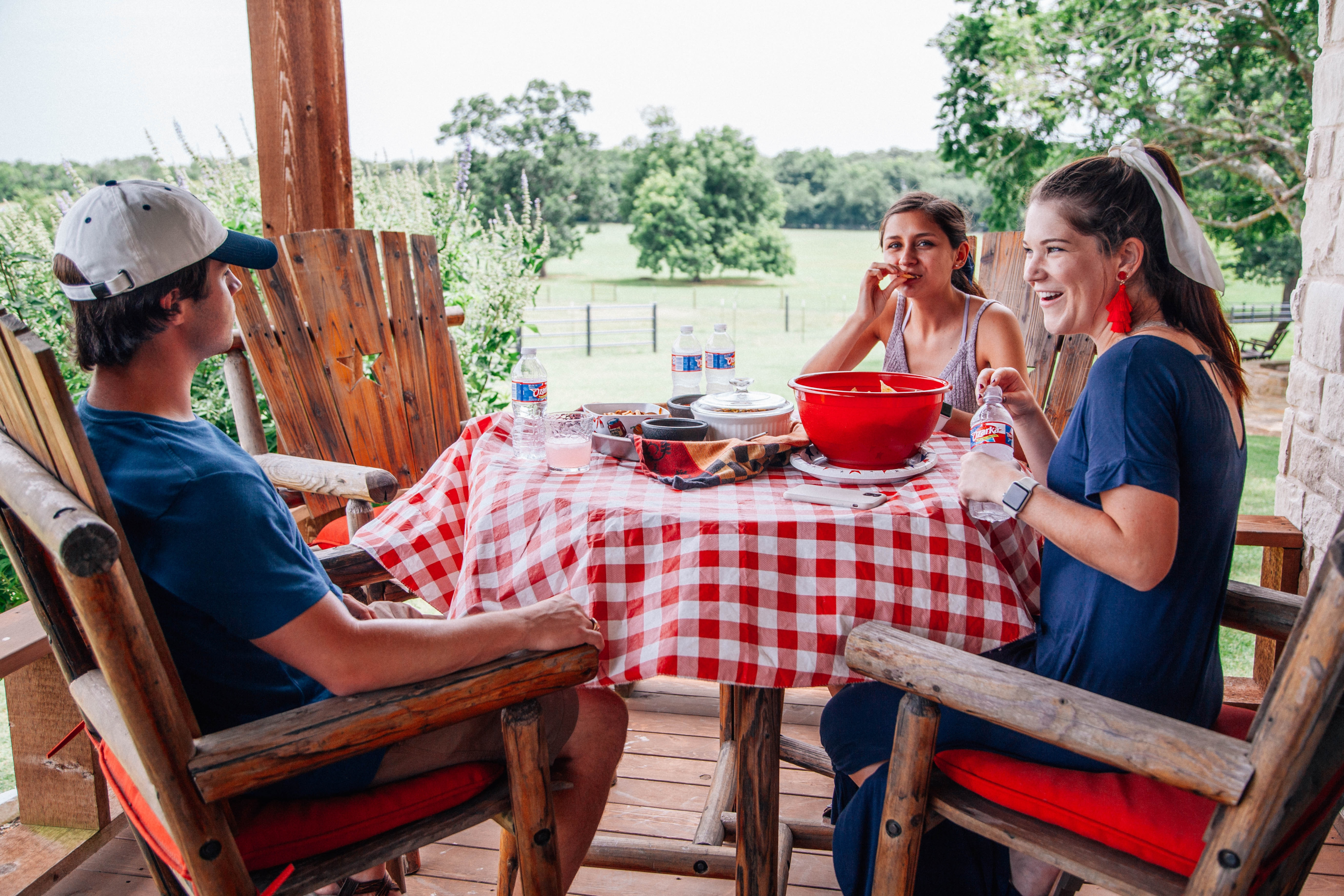 Many Airbnb hosts will have specific preferences on where food is or is not allowed in an Airbnb. By describing the permitted eating areas in your house rules, you can ensure your cleaning process is simpler and your furniture is not ruined by food or drinks.
For some Airbnbs, part of the experience may include meals or snacks offered by the host. In addition to outlining the permitted eating areas, a host must also follow any local or federal rules regarding serving food to guests.
Airbnb's Help Center offers an article with guidance on how to navigate experiences involving food.
Barbeque
If you offer an outdoor barbeque at your Airbnb, it is up to you – as the host – to include specific instructions on how guests may use the barbeque.
This can include:
How to turn the grill on or off
How and when to clean the grill
Acceptable hours for using the grill
Fuel replacement expectations for guests
If you have chosen to offer a barbeque grill, make sure it is in a safe location that poses little to no safety risk to your guests. You, as the host, are responsible for ensuring your grill is maintained and any incidents of injury or damage will likely fall on your liability.
Hot Tub/Swimming Pool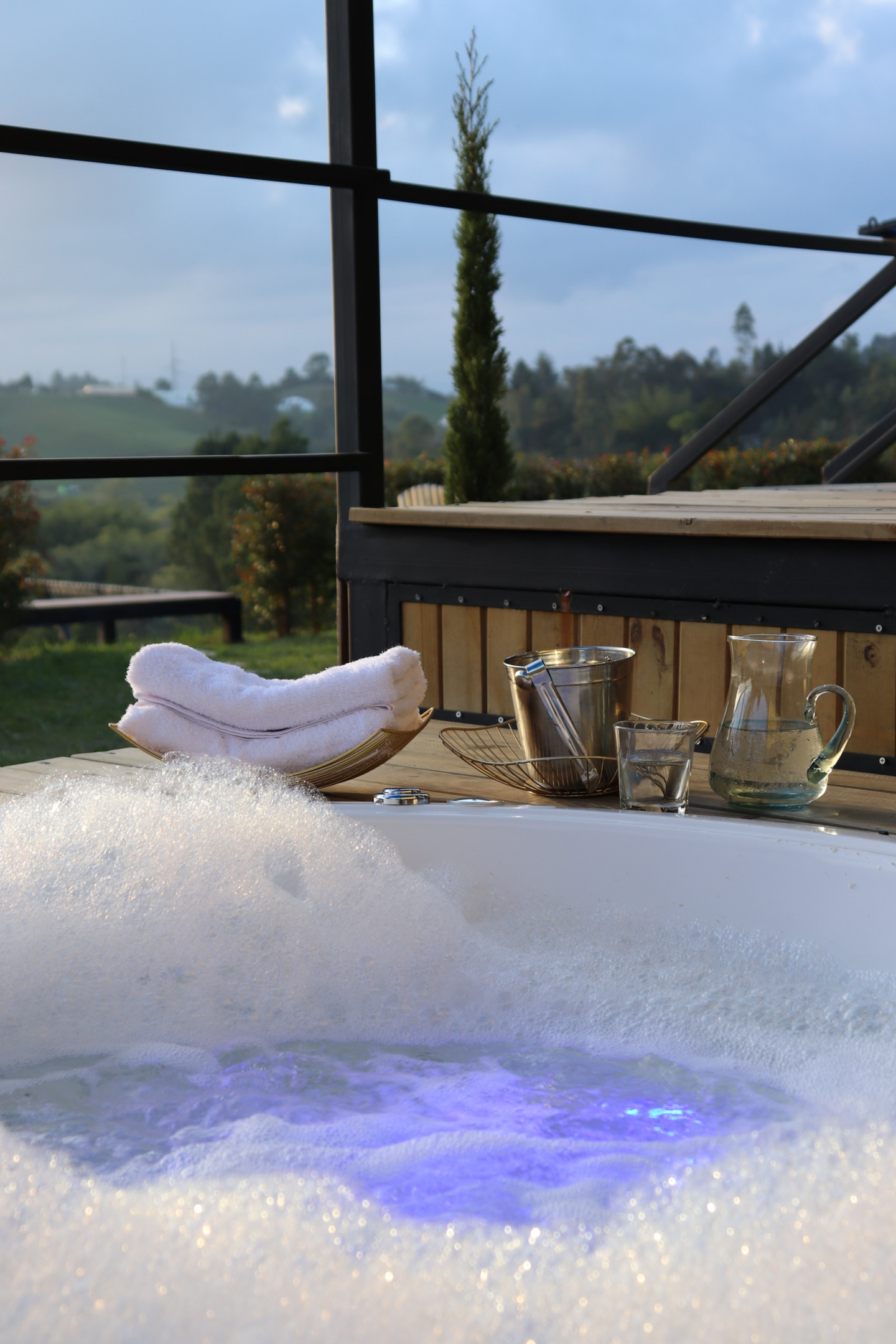 If you have a hot tub or swimming pool at your Airbnb, the liability of damage or injury falls onto you.
Pools and hot tubs can add a lot of value to an Airbnb experience – however, they also present serious risks. It is crucial to outline your hot tub and swimming pool rules, including:
Acceptable hours for use
Supervision of children rules
Diving/running rules around the tub or pool
Additionally, you will need to invest in quality liability insurance to legally protect yourself should an incident occur. You can also have guests sign a liability waiver in order to be permitted to use the tub or pool, which offers you an extra layer of legal protection.
Airbnb House Rule Tips
When writing your Airbnb house rules, you want to be as clear and explicit as possible – but you also don't want to scare off guests by making your listing seem too strict.
In your house rules and listing description, it is important to make your rules as simple to follow as possible. Rules that are too complicated may be overlooked or misunderstood by guests. You should also include some safety rules and reminders, such as reminding guests to lock doors and windows.
Additionally, make sure to prohibit risky items that can lead to house fires, such as candles or open flames in the house.
Airbnb House Rules Examples
When writing your Airbnb house rules, it is essential to be as specific as possible. For each rule you include, make sure you give your guests clear instructions on what to do and how to act.
Here are some examples of house rules for an Airbnb:
Quiet hours are between the times of 10 p.m. to 6 a.m.
Shoes are not permitted on carpeted areas of the home.
Pets are not allowed – service animals are permitted.
Maximum capacity is 8 people – all guests must be registered on Airbnb.
Visitors are allowed between the hours of 9 a.m. to 4 p.m. Guests must only invite the number of visitors permitted by the building's maximum capacity.
Permitted eating areas are in the kitchen and living room. Food should not be taken into bedrooms or bathrooms.
Download Our Free Airbnb House Rules Template
With this Airbnb House Rules Template, you can ensure you and your property have a well-defined set of rules and the proper legal protection. Download the free template here: Airbnb House Rules Template.